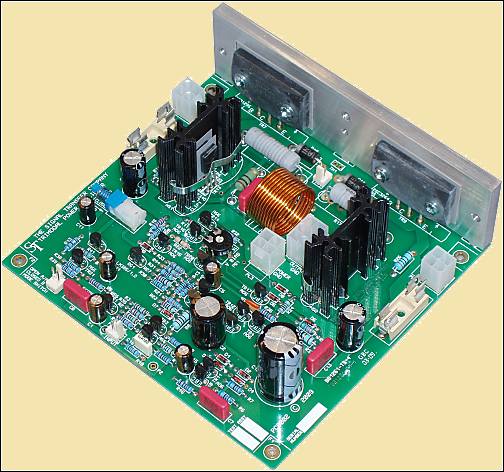 The Trimodal amplifier is a unique design that is instantly switchable between Class-A and Class-B. There are no compromises of any kind in either mode.
The Trimodal PCB has now been updated so that the latest MT-200 package output transistors can be used. The supply-rejection has been improved so that power supply reservoir capacitors of 10,000uF can be used if required, rather than the 20,000uF originally recommended. The noise performance has been improved, and there have been many other minor improvements.
Exceptionally low distortion into low impedance loads.
Unique design offers operation in three modes: A, AB and B as required- hence Trimodal Amplifier.
Very low distortion in all modes- barely measurable even with top-flight test equipment in Class-A mode.
Very low noise, due to innovative feedback design.
PCB 002: £28:50 each